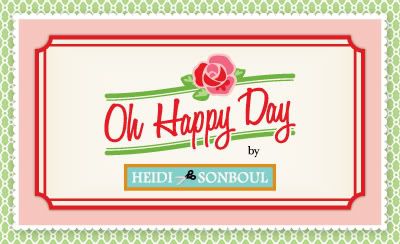 Although I've never got to meet my talented friend, Heidi Sonboul in person. I have had some fun phone conversations with her! And from that let me tell you; it's as though she took her personality and wrapped it all up into one amazing scrapbooking collection. It's fun, playful, bright and most of all happy! And Heidi, you had me at chevron! Love that paper so so much!
It's a unique mix of patterns and colors that are perfect for an occasion.
Look for the
Oh Happy Day
line in your local store soon! You're going to LOVE it!